Changfeng's services include import and export trade declaration, inspection declaration, re-export trade, foreign contracting, foreign exchange settlement and payment in various ways such as L/C, T/T, D/P, various import and export licenses, commodity inspection, international and domestic logistics, Warehousing, export tax rebates and other items.
The company's main products are all kinds of aluminum alloy products (vacuum brazing water-cooled plates/water-cooled heat sinks, air-cooled radiators, aluminum alloy precision parts processing, aluminum machining CNC, various aluminum profiles, aluminum arcs, aluminum bending) aluminum Surface treatment/aluminum oxidation, all kinds of assembly line aluminum products, shelves, and accessories export sales trade, re-export trade, third-party trade, etc. Our company can customize/purchase, agent export, customs declaration, and logistics according to customer needs and design plans. , (FOB, CIF, DDU, DDP) foreign exchange collection and payment, professional team, professional services, create professional trade supporting programs, "unblocked" product resource information, win "rich" rich returns, choose smoothly Feng Lu Pass,
The aluminum brand number operated by our company (with product description and use):
Aluminum 1060:
Where high corrosion resistance and formability are required, but not high strength requirements, chemical equipment is a typical application
Aluminum 3003:
Used for processing parts that need good formability, high corrosion resistance and good weldability, such as kitchenware, food and chemical product processing and storage devices, tanks and tanks for transporting liquid products, and various pressure vessels processed by thin plates With pipeline
Aluminum 5005:
It has medium strength and good corrosion resistance. Used as conductors, cooking utensils, instrument panels, shells and architectural decorations.
Aluminum 5050:
Thin plates can be used as lining plates for refrigerators and refrigerators, automobile air pipes, oil pipes and agricultural irrigation pipes; thick plates, pipes, bars, special-shaped materials and wires can also be processed;
Aluminum 5052:
This alloy has good forming performance, corrosion resistance, candle resistance, fatigue strength and medium static strength. It is used to manufacture aircraft fuel tanks, fuel pipes, and sheet metal parts of transportation vehicles and ships, meters, street lamp brackets and rivets, and hardware Products, etc.;
Aluminum 5056:
Magnesium alloy and cable sheath rivets, zippers, nails, etc.; aluminum-clad wires are widely used in the processing of agricultural insect trap covers, and other occasions that require high corrosion resistance;
Aluminum 5083:
Used in occasions that require high corrosion resistance, good weldability and medium strength, such as welded parts of ships, automobiles and aircraft plates; pressure vessels, refrigeration devices, TV towers, drilling equipment, transportation that require strict fire protection Equipment, missile components, armor, etc.;
Aluminum 5086:
Used in occasions that require high corrosion resistance, good weldability and medium strength, such as ships, automobiles, airplanes, cryogenic equipment, TV towers, drilling equipment, transportation equipment, missile parts and decks, etc.;
Aluminum 5154: welded structures, storage tanks, pressure vessels, ship structures and offshore facilities, transportation tanks;
Aluminum 5182: Thin plates are used for processing can lids, automobile body panels, control panels, reinforcements, brackets and other parts;
Aluminum 5252: used to manufacture decorative parts with higher strength, such as decorative parts for automobiles. Bright and transparent oxide film after anodic oxidation
Aluminum 6005: Extruded profiles and pipes, used for structural parts that require strength greater than 6063 alloy, such as ladders, TV antennas, etc.;
Aluminum 6009: car body panels;
Aluminum 6010: thin plate, car body;
Aluminum 6061:
A variety of industrial structures with a certain strength, weldability and high corrosion resistance are required, such as pipes, rods, shapes, plates for the manufacture of trucks, tower buildings, ships, trams, fixtures, mechanical parts, precision machining, etc. ;
Aluminum 6063: construction profiles, irrigation pipes and extrusion materials for vehicles, benches, furniture, fences, etc.;
Aluminum 6066: Forgings and welding structure extrusion materials;
Aluminum 6070: heavy-duty welded structure and extrusion materials and pipes used in the automotive industry;
Aluminum 6101: high-strength bars, electrical conductors and radiator materials for buses;
Aluminum 6151: used for die forging crankshaft parts, machine parts and production of rolled rings, etc.;
Aluminum 6201: high-strength conductive rods and wires;
Aluminum 6205: thick plates, pedals and high impact resistant extrusions;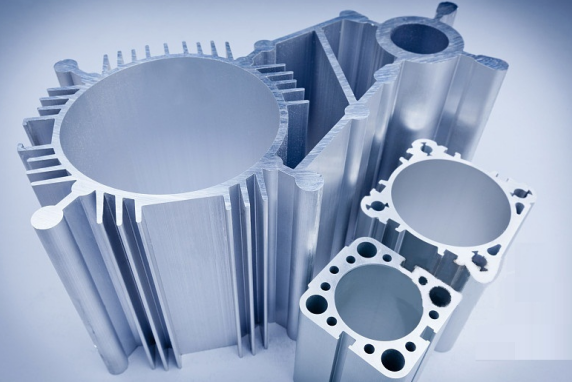 Our company can provide customers with the following series of aluminum grades:
China GB

United States ASTM

Germany DIN

Pure industrial aluminum:

GB 1A95/1A97/1A99

ASTM 1199

DIN A199.99R

GB 1A80

ASTM 1199

DIN A199.90R

GB 1A50

ASTM 1050

DIN A199.50R

Anti-rust aluminum:

GB 5A02/5A03

ASTM 5052

DIN A1Mg2.5

GB 5A05

ASTM 5056

DIN A1Mg2.5

GB 2A01

ASTM 2036

DIN AlCu2.5Mg0.5

Hard aluminum:

GB 2A11

ASTM 2124

DIN AlCuMg1

GB 2A12

ASTM 2124

DIN AlCuMg2

GB 7A09

ASTM 7175

DIN AlZnMgCu1.5

GB ZAlSi7Mg

ASTM 356.2

DIN G-AlSi7Mg

Forged aluminum:

GB 2A14

ASTM 2014

DIN AlCuSiMn

Cast aluminum:

GB ZAlSi12

ASTM 413.2

DIN G-Al12(Cu)

GB ZAlSi5Cu1Mg

ASTM 355.2

DIN G-Al12(Cu)

GB ZAlCu5Mn

ASTM 355.2

DIN G-Al12(Cu)

GB ZAlMg10

ASTM 520.2

DIN G-AlMg10

GB ZAlMg5Si

ASTM 520.2

DIN G-AlMg5Si